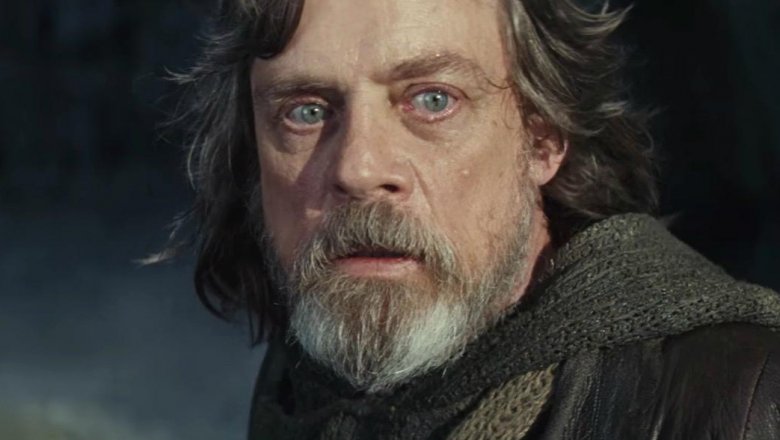 So the question is, when did Lucas tell Hamill this?
"I happen to know that George didn't kill Luke until the end of [Episode IX], after he trained Leia".
Mark Hamill first appeared as the famous Luke Skywalker in 1977 and starred in Star Wars: The Last Jedi just last year so with a 40-year-long career in the Star Wars franchise it's no wonder he feels like he deserves royal status!
In relation to Rian Johnson, who directed The Last Jedi, Hamill commented: "Rian didn't write what happens in IX - he was going to hand it off to, originally, Colin Trevorrow and now JJ [Abrams, who also helmed The Force Awakens]".
More news: Ricciardo: 'We are really close to Ferrari'
More news: Attorneys: Pulse gunman's dad was FBI informant
More news: LeBron James inspires Cavs comeback against the Raptors with historic performance
Luke did train Leia as a Jedi in the Expanded Universe, but this is the first confirmation it would've made it into the movies, along with the news that the ninth instalment would've seen him killed off - something Johnson ultimately (and controversially) chose to do in Episode VIII. Not surprisingly, Mark Hamill shared with IGN that Lucas meant to give Luke and Leia a similar fate in Star Wars 9.
And they're just as aware that some fans' resolve to never see another Star Wars movie again will last only up until the next Star Wars movie is released. Or was it decades before, when Lucas had the grand idea for 12 movies?
If you normally order Blu-rays and 4k Blu-rays from Amazon you may have noticed Star Wars: The Last Jedi hasn't been available to pre-order - until now.
As for the chances of Luke returning for Episode IX in some form, such as a Force ghost, it looks unlikely as Hamill admitted: "No-one's really talked to me about it". However, actor Mark Hamill reveals the filmmaker's version saw the character meet his fate at the end of Star Wars: Episode IX, not Episode VIII.