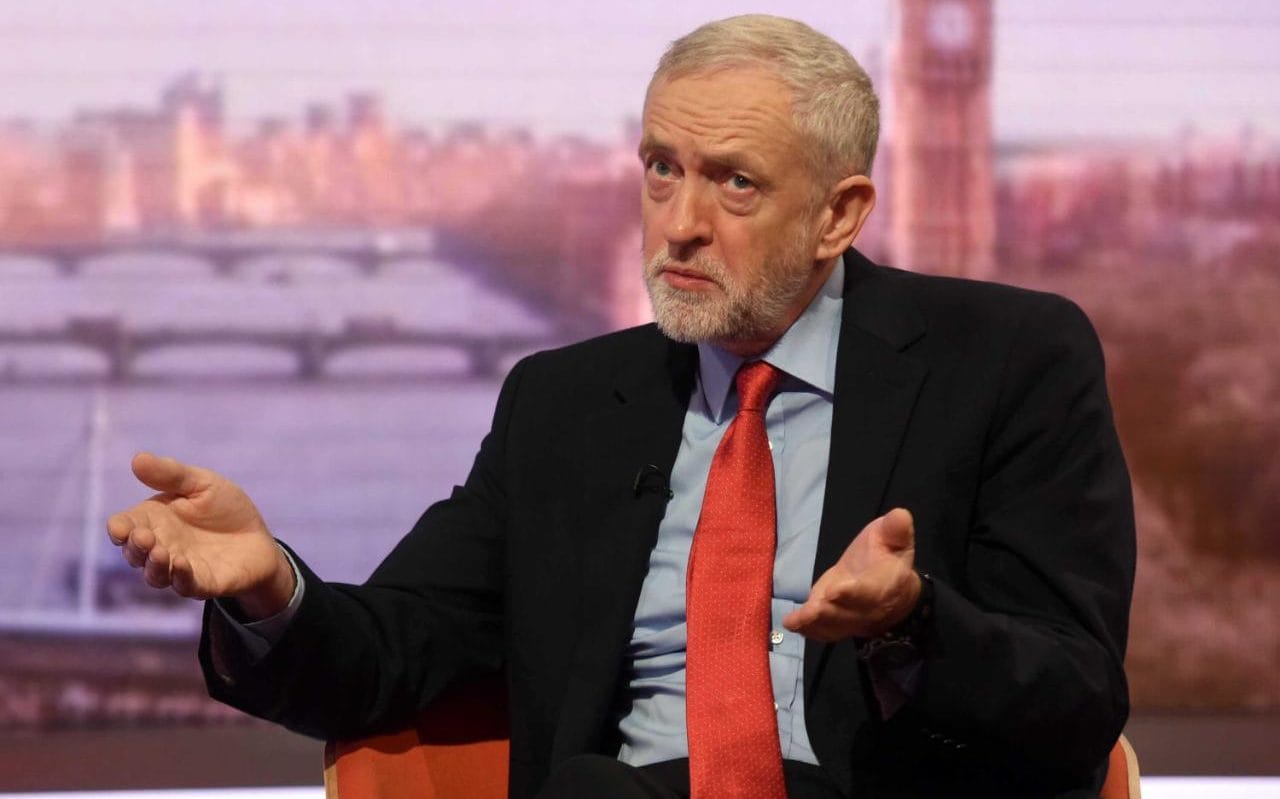 Most recently, he condemned Israel for its "inhumane" killing of Palestinians on its border with Gaza.
The Labour leader was, however, backed by the Jewish Voice for Labour, who said: "We are appalled by the actions and statements of the Board of Deputies".
In his letter to the BoD and JLC leaders, Corbyn said:"I appreciate and understand the anger you express and reiterate my determination to fight antisemitism within the Labour party and society at large ..."
Labour's new general secretary Jennie Formby was accused of recruiting a party member suspended for saying Hitler was a Zionist god.
In April 2016, Labour parliamentarian Naseem "Naz" Shah was suspended after a United Kingdom political blog unearthed a Facebook post in which she compared Israel to Nazi Germany and suggested that Jews were "rallying" defense of Israel.
Firing live ammunition into crowds of unarmed civilians is illegal and inhumane and can not be tolerated.
Corbyn, who has been a lifelong campaigner against racism, has faced accusations of anti-Semitism ever since he became leader, initially due to his endorsement of dialogue with Hamas and Hezbollah, who he described as "our friends".
More news: Fortnite's Port-a-Fort grenades and Replay system are now live
More news: United States requests UN security council vote on Syria: Diplomats
More news: Chelsea's Eden Hazard left unhappy after West Ham draw at Stamford Bridge
Avi Gabbay, chair of Labor Party Israel, said Mr Corbyn had failed to "adequately address" the issue and therefore relations with him could not continue.
Mr Gabbay says the policies of Israel's opposition party and the ruling coalition government were "aligned" when it came to the "security of our citizens and the actions of our soldiers" and Mr Corbyn had shown "hatred" of the government's policies in these areas.
Last week, Corbyn attended a Passover Seder organized by a left-wing Jewish group that openly calls for Israel's destruction. In the past it has tweeted that "Israel is a steaming pile of sewage which needs to be properly disposed of". The march was largely a reaction to a Facebook comment posted by Corbyn in 2012, in which he defended a blatantly anti-Semitic mural in east London. A 280-page report produced by David Collier, a UK-based blogger, revealed some of the past group activity which included one member stating that he was reading "Mein Kampf", whilst others used derogatory terms such as "ZioNazi" and "JewNazi" and debated whether Israel was involved in the 9/11 and Paris terror attacks.
"It's just between the Israeli Labour party and Jeremy Corbyn directly, not the wider Labour party and certainly not us".
"And what that implies [is] what political changes we need to make in order to really be in control of our lives".
However, Corbyn's rhetoric does not appear to match with his actions and many in the British Jewish community are losing their patience.
Avi Gabbay said Tuesday he sent a letter to Jeremy Corbyn announcing his decision.