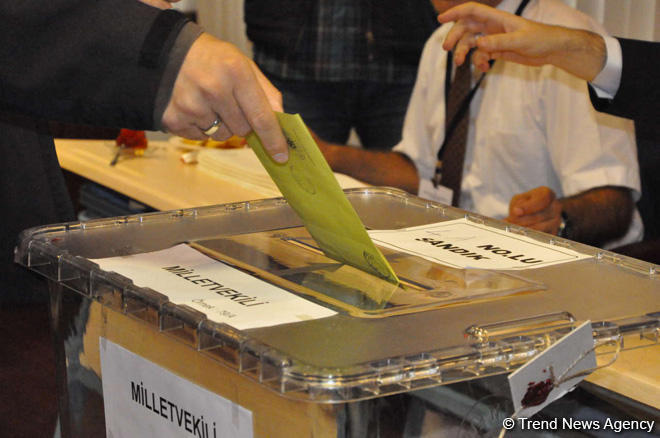 "Some people may look for their presidential candidates by microscope, but we have already decided on our candidate".
He was referring to the leaders of newly-formed Good (IYI) Party, Felicity Party and Patriotic Party who need at least 100,000 signatures in order to run for the presidency. "Our candidate is the man of the people", Prime Minister Binali Yıldırım said after the AKP group agreed on Erdoğan.
Since the abortive putsch, authorities have carried out a sweeping crackdown on alleged supporters of the US -based preacher Fethullah Gülen, whom Ankara blames for the coup attempt, detaining 160,000 people and dismissing almost the same number of civil servants, the United Nations said in March. In an April 2017 referendum, Turkish voters approved the switch from a parliamentary system to a presidential one.
More news: 3 things we learned from Jets vs. Predators Game 3
More news: Cong is insulting Ballari, Modi says on Reddy turf
More news: Inhofe optimistic North Korea will denuclearize
Speaking afterwards, Yildirim touted the election alliance between the ruling Justice and Development (AK) Party and the MHP, calling it the "strongest" partnership for the June 24 elections.
Erdogan surprised many last month when he announced that the polls, which will transform the country's political system, would instead be held on June 24.
The coalition, which is expected to be announced Thursday, will include the Republican People's Party, or CHP, the İyi Party, the Islamist Saadet Party and Democrat Party. Erdogan, 64, was first elected president in August 2014.