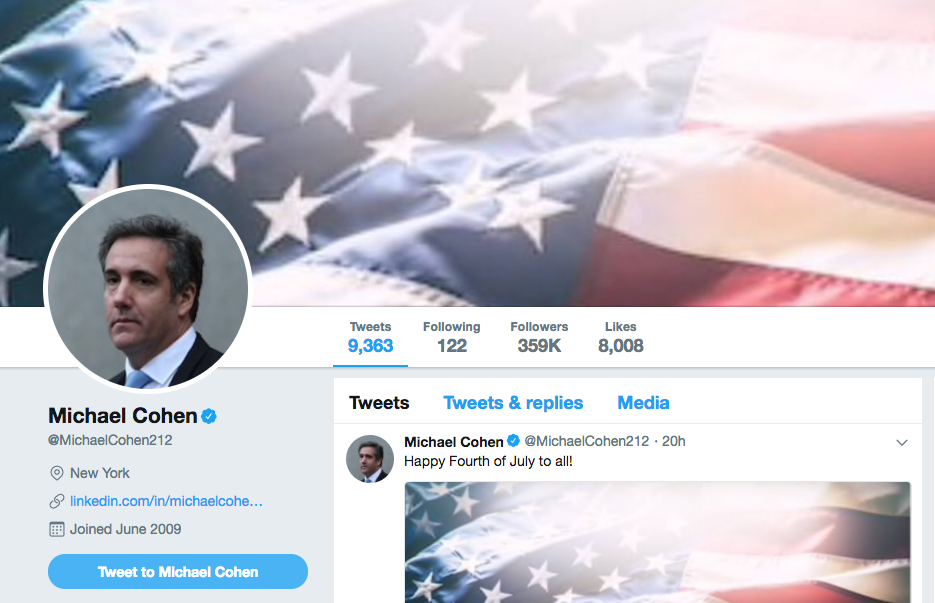 In a rare post on Twitter, which is ironic considering just how often Trump tweets, Baron Cohen shared a teaser video that features Trump doing his usual shtick: Suggesting violence be done against the comedian, expressing his belief that he should be "fired", and saying he should go to "schoo-ol" to "learn about being amusing".
Who knows what it all means but, for the record, Baron Cohen did go to school to learn about being amusing.
The British actor, comedian, screenwriter and producer - who's known for his infamous Ali G, Brüno and Borat characters - took the opportunity to share a clip on America's Independence Day (4 July). The clip then ends with the Trump University logo.
Back in 2003, he interviewed Trump as part of Da Ali G Show, trying to sell the Apprentice star "ice cream gloves".
Comedian Sacha Baron Cohen looks to be re-igniting controversy in a new video posted to his Twitter account that appears to be teasing a new project centered on Preisdent Donald Trump. Trump also tweeted about the incident at the time.
More news: Gareth Southgate urges England players to 'write their own stories'
More news: Belgium escapes with World Cup win over Japan
More news: Walmart removes 'Impeach Trump' apparel after boycott threats
Hopefully this tease by Sacha Baron Cohen's Twitter is more than just a joke and will actually be made into a full movie, as people are predicting.
Cohen signaled in an interview with ABC News Monday that his loyalties were shifting away from Trump in order to protect his family.
Trump has distanced himself from Cohen, suggesting that the investigation has far more to do with Cohen's business dealings than anything Cohen did for the president. "I am the only person who immediately walked out of my "Ali G" interview".
But when it was announced Thursday that Cohen hired Lanny Davis, a former ally of Hillary Clinton, to be his new lawyer, it became clear that Cohen no longer sees himself on Team Trump.
He tweeted in 2012: 'I never fall for scams.