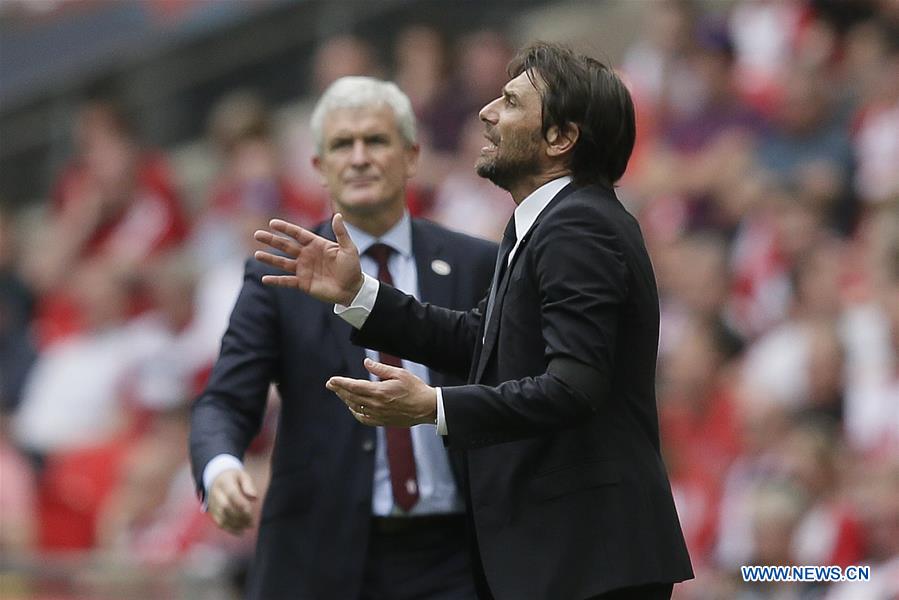 Meanwhile, the west London giants have begun pre-season training without the involvement of current boss Antonio Conte and this appears to give a clear indication that the 48-year-old should end his association with the club in the coming days.
Ross Barkley, Pedro, Cesc Fabregas, Tiemoue Bakayoko Marcos Alonso and David Luiz were among the big names to have returned.
The first-team players will be joined by select members of the loan squad, who will have decisions delayed on their moves with Chelsea wanting to take a closer look at them.
And they have also found issues with Napoli president Aurelio De Laurentiis, who is reluctant to let Sarri go.
Conte won the Premier League in his first season at the club in 2017, followed by the FA Cup in May of this year.
More news: Ted Cruz wants to pick Donald Trump's second Supreme Court nominee
More news: Houston Is Reportedly Making a Run at Carmelo Anthony
More news: Chris nearing hurricane strength, watching the remnants of Beryl
Conte is also holding out for his £9m and intends to work his previous year of his contract unless he gets it, having not had any concrete offers from other clubs and after turning down Italy's interest in re-appointing him.
The prolonged uncertainty surrounding Conte and Sarri has had a paralysing effect on Chelsea's transfer plans in a window already complicated by the World Cup and compressed by the Premier League's earlier deadline, set for August 9.
Whilst we were treated to the possible move taking a back-seat with the World Cup having precedent, with the conclusion of the tournament upcoming, the saga is being thrust back into the spotlight with Manchester City's Premier League rivals Chelsea reportedly making a higher bid after being encouraged by the two clubs not being able to agree a fee.
Chelsea have now entered the fray for Jorginho, pushed forward by prospective new manager Maurizio Sarri.