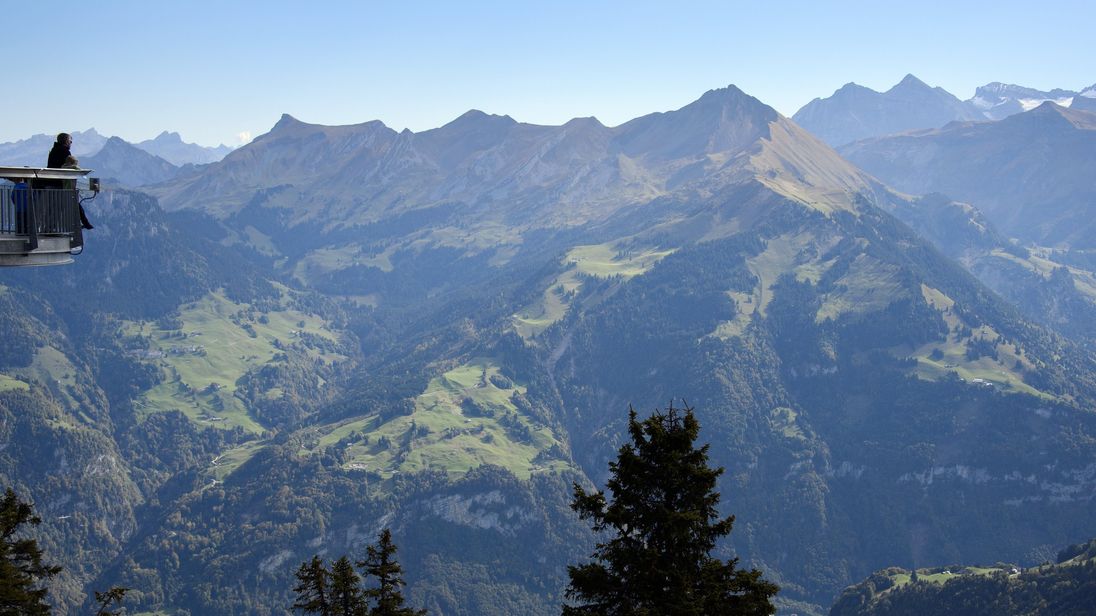 A vintage Second World War transport aircraft flying tourists across the Alps has crashed into a Swiss mountainside, killing all 20 people on board.
The aircraft crashed about 2540m above sea level, on the western side of a 3000m peak called Piz Segnas.
A witness told Reuters the plane wreckage was in a basin.
Eleven men and nine women were killed.
Among those killed were 17 people from Switzerland and three people from an Austrian family, including a couple and their son.
Katherine Lam is a breaking and trending news digital producer for Fox News.
The company JU-AIR had bought three of the vintage Junkers propeller aircraft, which are known affectionately in German as "Auntie Ju" planes.
Daniel Knecht of the Swiss Transportation Safety Investigation Board said the plane appears to have hit the ground near-vertically and at high speed.
More news: Meghan Markle's first birthday gift as a royal revealed
More news: Zimbabwe awaits 1st results of historic, peaceful election
More news: Robert Mueller Seeks Interview with Russian Pop Singer Emin Agalarov
The aircraft was in possession of JU-Air, a company with links to the Swiss Air Force.
There was no immediate word on the cause of the crash, and officials said they expect a complex investigation given that the 79-year-old plane was not equipped with black boxes.
An investigation has been launched into the cause of the accident.
Officials can essentially rule out a collision with another aircraft or hitting an obstacle such as a wire, and there's no indication of foul play or that the aircraft lost parts or broke up before the crash, he added.
They were produced in Germany between 1932 and 1952, serving both as passenger and military planes.
The aircraft have three engines, one on the nose and one on each wing.
Operator JU-Air has now suspended all flights until further notice.
Earlier on Saturday, a small plane carrying a family of four, including two young children, crashed near the town of Hergiswil, some 10 kilometers (6.2 miles) south of Lucerne in central Switzerland.