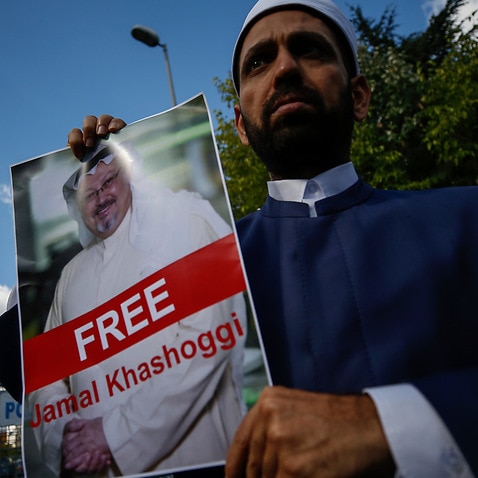 A Bulgarian television journalist has been murdered in the northern town of Ruse, The Guardian reports.
Bulgarian police are investigating the rape, beating and slaying of a female television reporter whose body was dumped near the Danube River after she reported on the possible misuse of European Union funds in Bulgaria.
Kuciak's murder came several months after one of Malta's best-known investigative journalists, Caruana Galizia, 53, was killed when a bomb blew up her vehicle. Some of her personal items were scattered near the walkway, and her body was found lying several meters away from one of her shoes, he said.
He said the country's top murder investigators had been sent to Ruse to work on the case. "There is no democracy without a free press. we expect a swift and thorough investigation to bring those responsible to justice", the European Commission said in a tweet.
Marinova worked for a small local TV station called TVN where she presented two investigative programs. Previously she hosted a lifestyle program and was involved with charity work.
A Bulgarian news site, Rusemedia.bg, said Marinova may have been jogging at the time, training for an upcoming road race.
"We are running out of live reporters to report on the dead ones", Drew Sullivan, editor and co-founder of the Organized Crime and Corruption Reporting Project (OCCRP), warned of the danger to journalists.
The Center for the Study of Democracy, based in the capital, Sofia, outlined in a report past year a portrait of a state so riddled with graft that 1 in 5 adults, or 1.3 million people, were thought to have taken part in a corrupt transaction, such as paying or receiving a bribe. "It was meant to serve as an example, something like a warning", Yordanov added.
A vigil was being held for Marinova in the Bulgarian capital later Monday.
More news: Sven-Goran Eriksson backs the Reds for the Premier League title
More news: BTS Crowned Winner Of Favorite Social Artist At 2018 American Music Awards
More news: Drew Brees sets NFL record for most career passing yards
She is the third journalist to be murdered in Europe in the past 12 months after Jan Kuciak in Slovakia in February and Daphne Caruana Galizia in Malta in October 2017.
Prosecutors said she had been raped and beaten with such force that her face was unrecognisable.
Bivol.bg owner Assen Yordanov said he couldn't directly link Marinova's slaying to her work, but noted her show tackled "our very sensitive investigation into the misuse of European Union funds". The journalists - Dimitar Stoyanov, from the Bulgarian website Bivol, and Atilla Biro, a Romanian journalist from the Rise Project - were briefly detained by local authorities in mid-September.
Germany called Bulgarian law-enforcement authorities to carry out "a quick and comprehensive investigation" into Marinova's murder, stated Deputy spokesperson of German Foreign Ministry Christofer Burger on October 8.
But it sparked immediate global condemnation with the OSCE's media freedom representative Harlem Désir writing on Twitter: "Shocked by horrific murder of investigative journalist Victoria Marinova in #Bulgaria".
Bulgaria is ranked 111 out of 180 countries in the Reporters Without Borders World Press Freedom index.
And even some of Marinova's fellow journalists were not convinced that she was killed because of her reporting.
The Committee to Protect Journalists termed it "shocked by the barbaric murder".