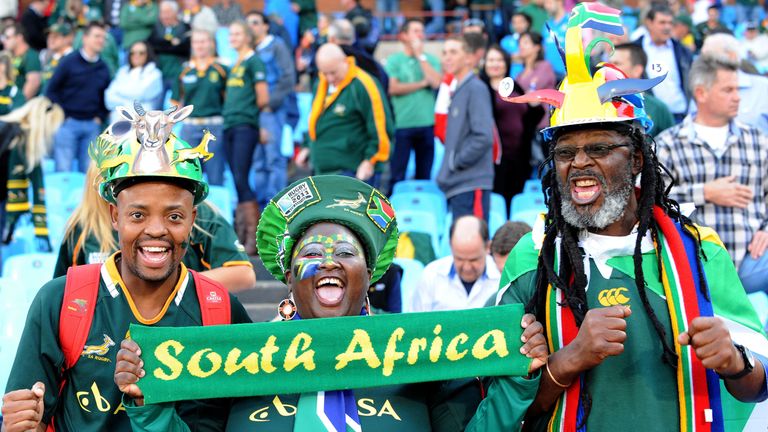 Owen Farrell is free to lead England's assault on New Zealand after escaping any disciplinary action for his controversial tackle against South Africa.
World Rugby confirmed there were no citings from England's 12-11 victory over the Springboks at Twickenham, with Farrell's challenge on Andre Esterhuizen not meeting the red-card threshold.
Cape Town - A world record is in the offing for the All Blacks in their Test against England at Twickenham on Saturday.
The individual added to Gardner's entry by stating he was named Man-of-the-Match for "turning a blind eye to Owen Farrell's last-minute shoulder charge on Andre Esterhuizen".
England kicked it dead but instead of blowing for time, Australian referee Angus Gardner called for a TMO review, with a potential match-winning penalty in easy range for Springbok flyhalf Handre Pollard.
South Africa head coach Rassie Erasmus' response to the Farrell incident was laced with sarcasm.
He then ruled there had been "enough arm in the tackle".
More news: Hazard, Giroud ready to thrash Crystal palace ..
More news: Lowe's closing 31 Canadian stores
More news: As US sanctions resume, Iran starts annual air defense drill
"The most important thing is what we do next", Jones answered. "As he bounced off Esterhuizen, Farrell tried to dislodge the ball; he was not trying to wrap his arm".
'It's like everything - when you're selecting a national team, there's a whole lot of good players that don't quite make it.
"Why is it always the most important game?" Because you guys (the media) want to sack me, is that why?
He said: "We know they're going to have an ideal preparation for the game; they'll be up for the game".
"When you get in those arm wrestles, someone's got to give".
"I reckon we just need consistency, I think it's pretty inconsistent at times", he said.
All Australia's Super Rugby teams all have reasonably regular visits from referees but that is rarer when it comes to Test teams.