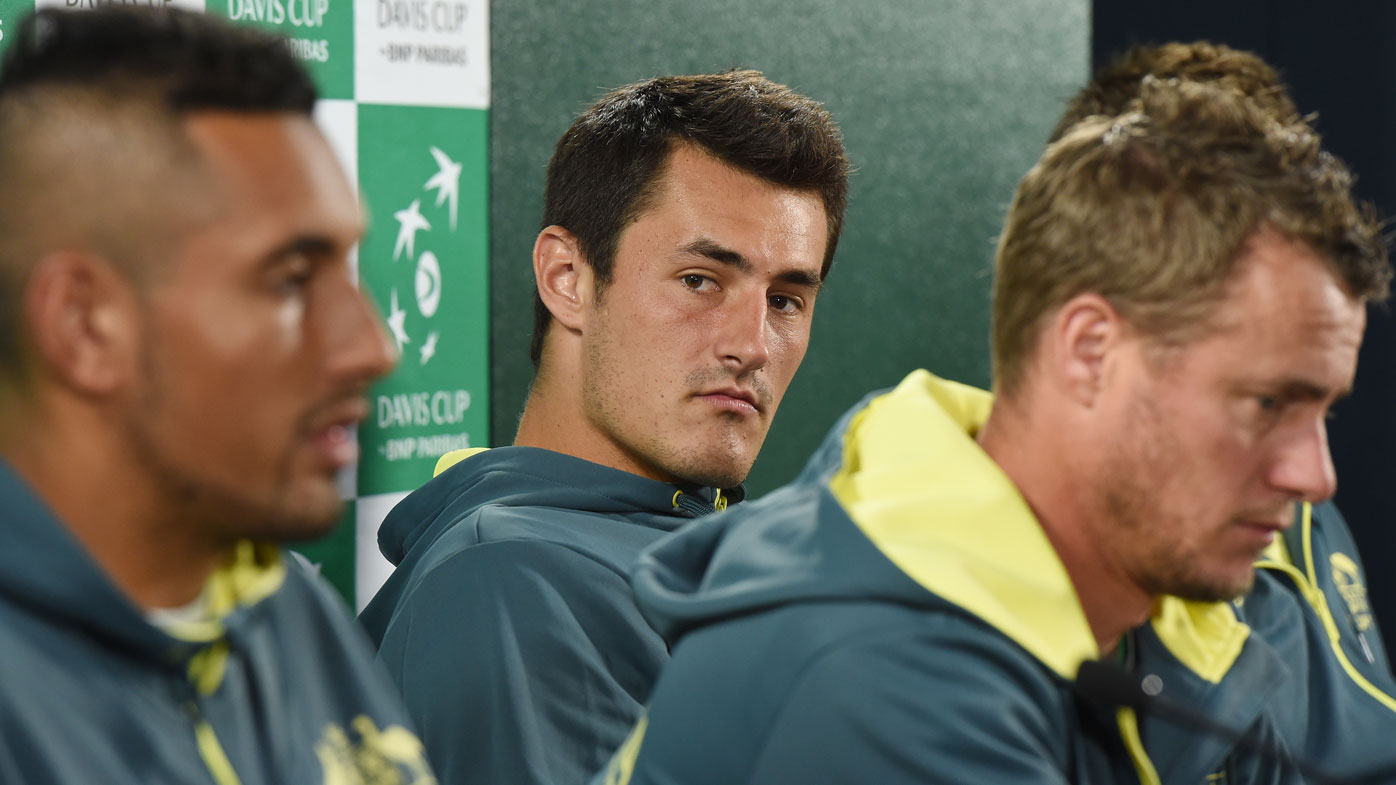 "I don't think there has ever been a player like Bernard", Kyrgios said afterwards.
Two of the most controversial tennis players in the game today have, perhaps unsurprisingly, been involved in a weird blink-and-you'll-miss-it contentious moment during an exhibition match at the Kooyong Classic.
Cilic, who was beaten by Roger Federer in an epic Australian Open final a year ago, said his knee was not a worry on court.
Stick with me for the match - the players will be out soon, with Marin Čilić and Kevin Anderson's preceding match having just ended in the Croat's favour, 6-3, 4-6, 15-13, following a lengthy match tie-break.
With a game capable of beating any player when on song, Nick Kyrgios says he has no plans to watch the Australian Open draw on Thursday night when his first-round opponent will be revealed.
The match ended on a freakish note when Tomic's final serve was an underarm tweener that caught Kyrgios completely off guard.
"I guess I just have to play better at the end of the day".
More news: Bucs to hire Arians as HC
More news: Justin Fields Makes It Official, Announces Transfer to Ohio State
More news: Three Things that Kept Chicago Bears from Beating Eagles
"I need a few more days to play and train and hopefully reach 100 percent".
"He won a title past year and it looks like he is carrying a bit of momentum, which is good to see". How this isn't match fixing is beyond me?
"I want to be as healthy and fresh as possible heading into next week".
Tomic's first set was nearly flawless, while Kyrgios, who has slipped to number 51 in the world, looked a little underdone and struggled to find some rhythm early on.
Kyrgios, who was knocked out in the second round at Brisbane last week, was beaten 6-3, 6-4 by friend and fellow comeback candidate Bernard Tomic in an all-Australian battle.
The crowd-pleasing tune-up for the Australian Open was marked by good-natured competition. I didn't play a lot of tennis previous year ― which was my own fault. He added: "I know this Australian Open is going to be big as well. and I can do a lot better than I've done in the past".